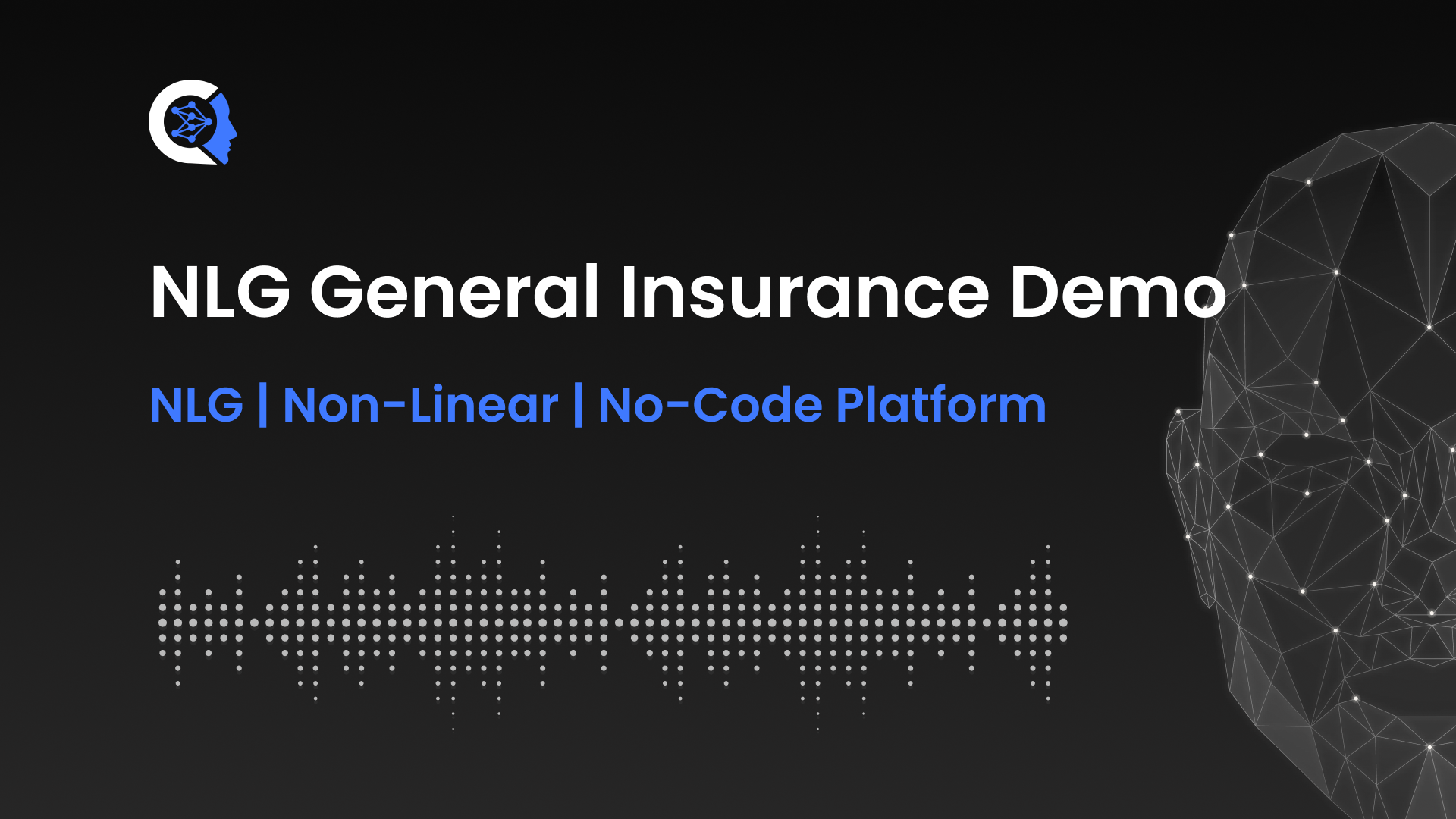 NLG General Insurance Demo
Disrupting enterprise conversational AI space with generative language models is NOT as simple as fine-tuning a large language model for enterprise applications. We have tackled this challenge by building our patent-pending Conversational Modelling Language (CML) framework. We built the CML framework in 2020-21 and continued to enhance it as the heart of our Sofia AI Platform.

We thought of showcasing an interesting application that we built in just under 30 minutes using CML!

Unlike open-ended generative AI applications, this is context bound, but highly dynamic. We are excited to be able to help businesses unlock the full potential of the new models becoming available with our CML framework.

Take a look at the demo.

Thanks for your interest!